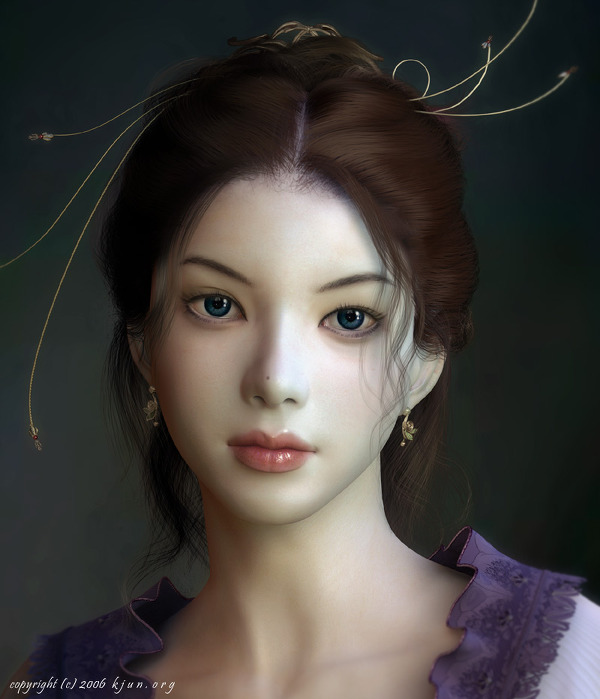 Healing 2006
3dsmax brazil photoshop

The character in the picture has the ability to purify and resuscitate.
This female character was sketched in very short period of time.
My wife 97bzo worked on the first draft.

When my wife showed me the first draft of the sketch, I was deeply inspired.
There was no bird in the first sketch but while working on it, I introduced the bird for symbolic meaning.
The title 'Healing' describes the character in full of meaning.
I hope she could heal the hearts of many people who see the picture.
그림 속의 캐릭터는 정화하고 소생 시킬 수 있는 힘을 가진 여인입니다.

이 캐릭터는 아주 짧은 시간에 스케치 되었습니다. 처음 아내가 스케치 초안을 내밀었을 때 강한 영감을 받았습니다. 처음 스케치에는 새가 없었으나 작업 진행 도중 상징적인 의미를 위해 새가 등장하게 되었습니다.
"Healing"이라는 제목은 캐릭터에 대한 묘사를 함축적으로 표현한 것입니다.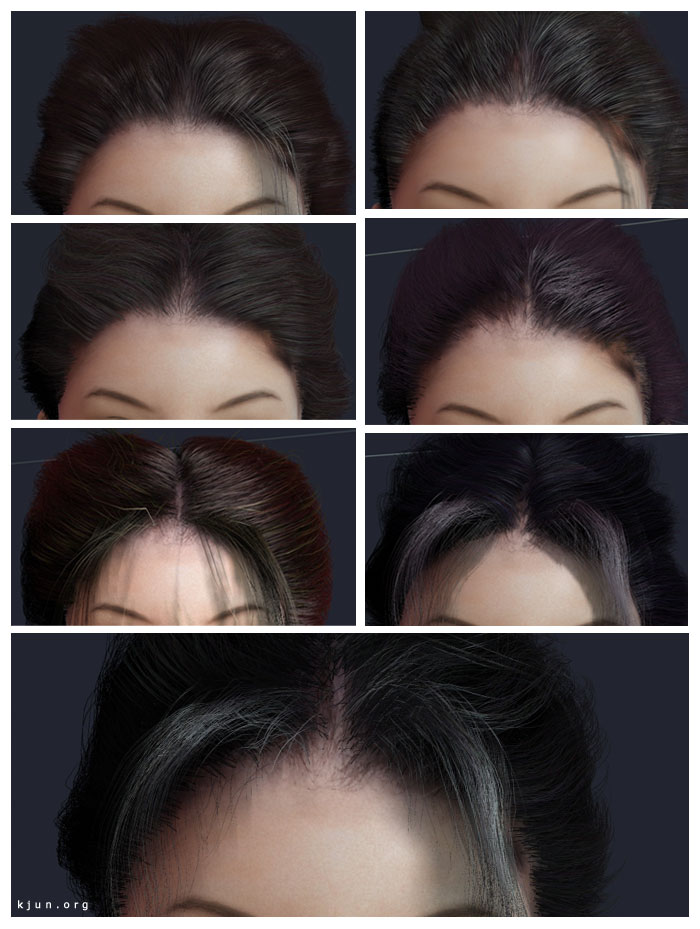 I put in most time in the hair while working on this.
I first tried using HairFx to make the form of hair.
However, there were limits in expressing what I wanted, so I newly tried working on the hair with Ornatrix Hair.
During various testing, I was amazed many times by the results that Ornatrix Hair supports.
I thought that it was very advanced not only with the realistic hair expression but also for the fact that the form I see in the viewport and the final rendered image was very similar.
However, I had to return to HairFX that I initially started the work.
It was possible to do delicate and high quality rendering with Ornatrix Hair, but due to continuous bugs and various problems, I returned to the starting point after over one month of hard work.

작업기간동안 가장 많은 시간을 할애한 부분은 머리카락입니다.
처음에 HairFX를 사용하여 머리카락의 형태를 만들어 보았지만, 표현의 한계에 대한 아쉬움으로 Ornatirix Hair로 새롭게 시도해보았습니다.
수많은 테스트를 거치는 동안 Ornatirix Hair가 제공하는 결과물에 여러번 놀라곤 했습니다. 사실적인 표현뿐 만 아니라, 뷰포트 상에서 보이는 형태와 렌더링 된 이미지가 유사하다는 점이 굉장히 진보적이라고 생각했습니다.
하지만 그런 장점에도 불구하고 계속되는 버그로 인해 한달 이상의 작업을 다시 원점으로 되돌려 HairFX로 돌아와야만 했습니다 ㅜ.ㅜ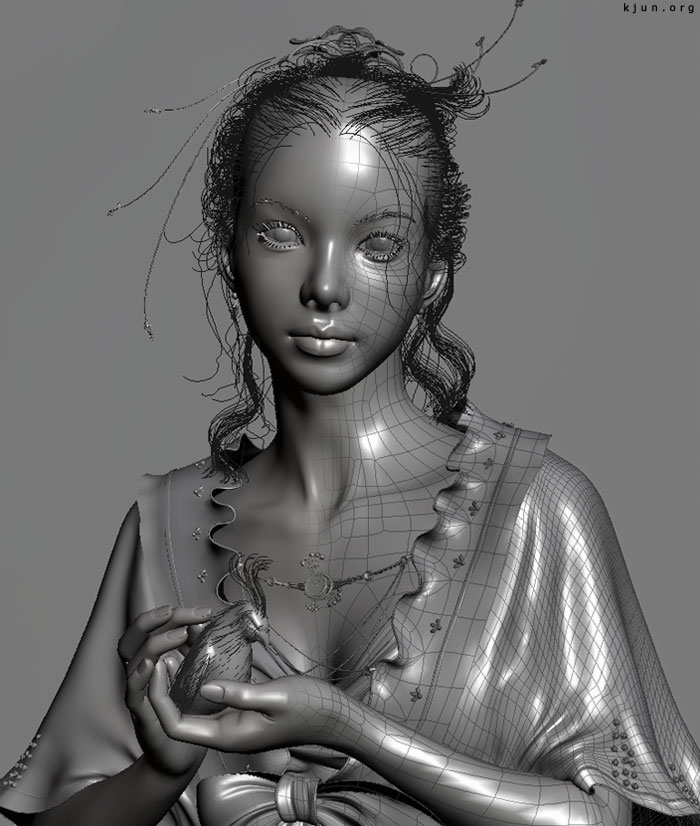 ---
+ Other links


CGwallpaper :
http://www.cgwallpapers.com/wallpapers.php?id=20